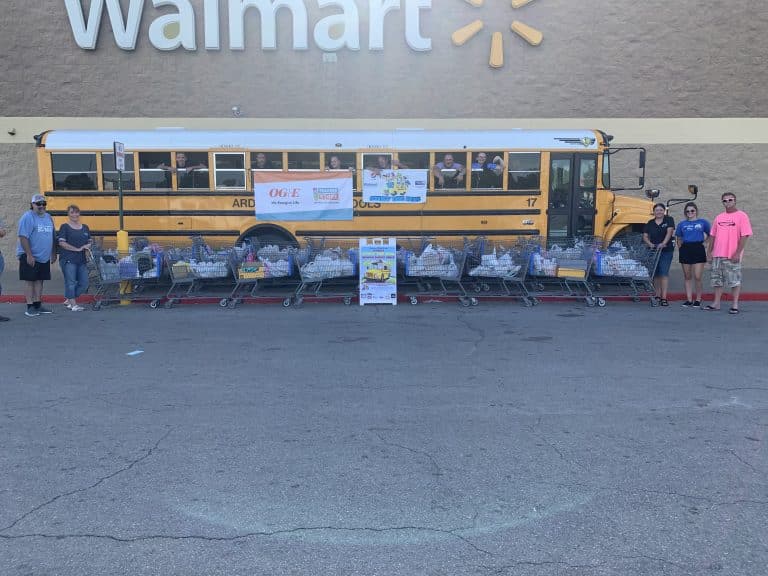 On August 13, 2021 United Way called on community members and local organizations to help students with their back to school needs at our annual Stuff the Bus event.
Southern Oklahoma helped us fill 18 Walmart baskets with school supplies – almost tying our record of 19. We did surpass our monetary donation record this year at $1,957.71!
This year we partnered with the Ardmore Convention Center, OG&E, Stephens Media Group, Ardmore Chamber of Commerce, Ardmore City Schools, The Grace Center of Southern Oklahoma, Outcasts Under Transformation and Feed the Children to have not only our Stuff the Bus event but a Teacher Pop Up Store for the teachers to shop for supplies for their students in need. OG&E donated 11 pallets of supplies and Feed the Children matched pound for pound.